Merchandise
Price: $15.00 + shipping and handling
Order Form (please open and print)
---
Price: $149.00 + shipping and handling
Order Form (please open and print)
---
Price: $15.00 + shipping and handling
Order Form (please open and print)
---
Adult Builder Hard Hat - Autographed by the Build Team (While supplies last)
Price: $10.00 +shipping and handling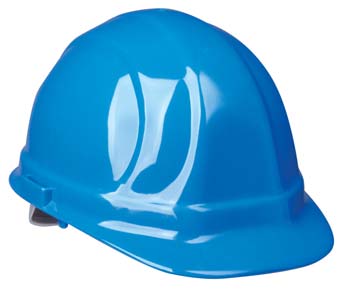 Order Form (please open and print)
---
Girard Family Etched Glass Plaque
$140.00 + shipping and handling
Please allow 4-5 weeks for delivery.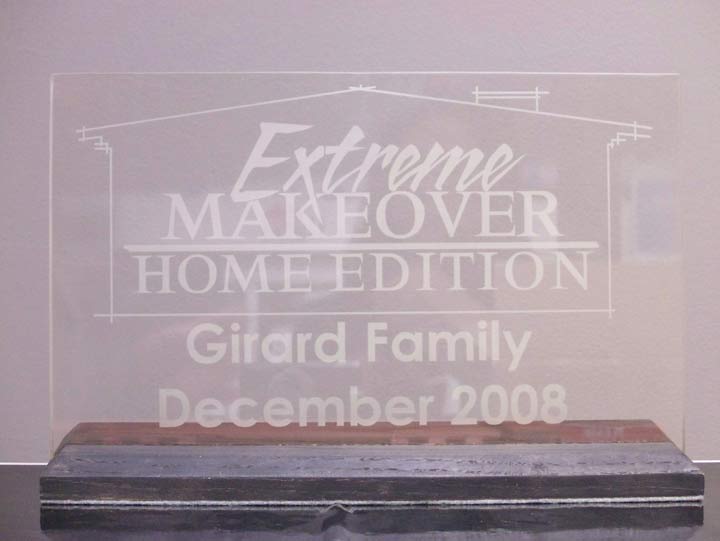 1/4" Clear annealed 8"x12" etched glass plaque with the Extreme Logo & Bare-wood stand.
Bare-wood stand you can paint or stain.
Order Form (please open and print)
---
3- DVD Set
FREE - plus shipping and handling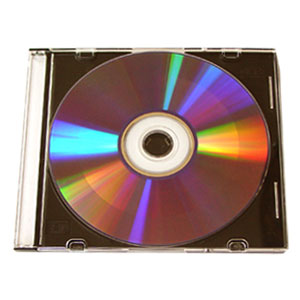 The first DVD is a copy of the actual show - commerical free.
The second DVD is the raw footage sent to Bruno as the builder.
The third DVD is a still picture slide show put together by Paul Geyeski - one of our photographers. Great stuff!
Order Form (please open and print)
---
The Book - A Chronology of Project 615
Price: $12.00 + shipping and handling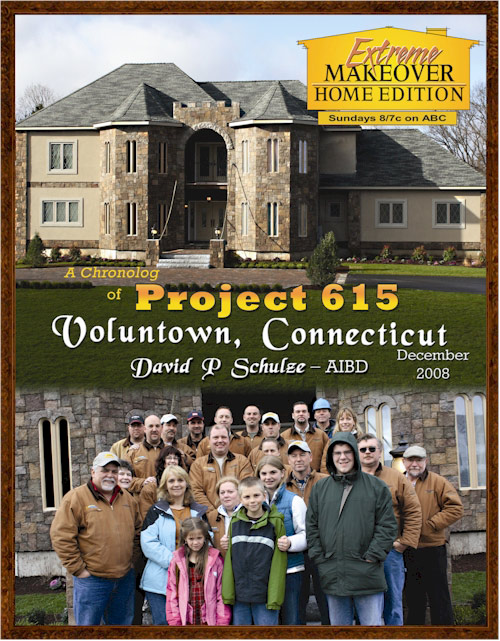 Project 615 takes the reader on an exciting journey from the moment of contact through the moment the family comes home, all as seen through the eyes of the designer. This 80 page book is filled with pictures and insight as seen from the top of the pyramid. You will find moments of glory, and moments of shear suspense. You will find that the path from the beginning runs very different from designing and building any other kind of house. You will also find solutions to problems that can only be found under these extreme conditions. This house was built - in 106 hours. And this is how it was done...
See for yourself. Please download this 16 page extract from the book:
http://www.dps-labs.com/Sketch/Project615_Promo.pdf
Order Form (please open and print)
---
Now taking book reservations. Reserve your copy now!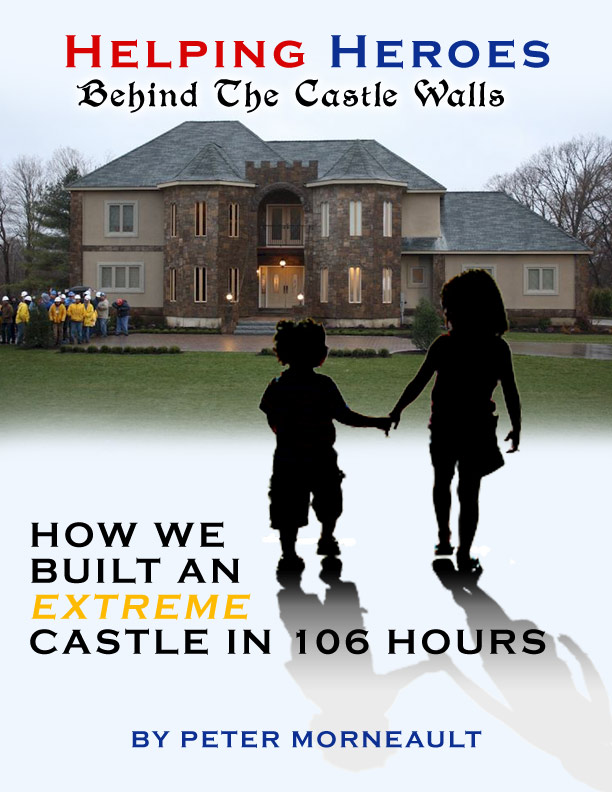 Click here to send an email to be notified when this book is available for purchasing.
This book is currently being written by Peter Morneault. Peter was one of the non-trade volunteer coordinators for this project. He, along with another volunteer coordinator (Linda Davis), scheduled over 2500 non-trade volunteers for this project. Peter is currently gathering information, conducting interviews with the team and the volunteers, both trade and non-trade. This book will contain many heart-felt stories from the people involved with this build from Bruno the builder to trade volunteers and team leaders, to the mess tent staff to the daily non-trade volunteers and visitors. It will also contain a behind the scenes look at how this house was built in 106 hours as well as pictures from the build. If you are interested in being notified when this book is available for purchasing, please send an email to Peter Morneault.
DONATIONS ARE ALSO ACCEPTED!